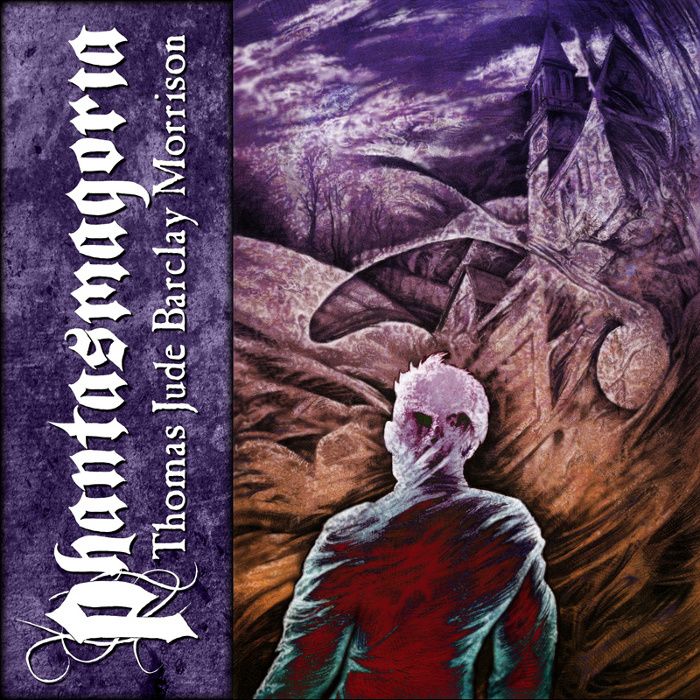 A plague doctor wanders seventeenth century London, on the eve of the apocalypse. In an abandoned house with a dark past, a ghost gazes out onto the world of the living. An angel from the fourth dimension becomes a sculptor's muse. A heroin-addled guitarist makes a pact with the devil – and pays the price. Welcome to
Phantasmagoria
– a journey through nightmare, madness, magic, and illusion.
Phantasmagoria
– my first book – is a collection of weird fiction/gothic horror stories that tell of doppelgängers, clockwork zombies, parasitic demons, angels of pestilence, blood sacrifice, black magic, and a variety of labyrinthine underworlds and their phantasmal denizens, from the spectral inmates of a Victorian lunatic asylum to the prisoners of the ancient library whose books record all of human experience. Besides the more usual weird/gothic influences – Lovecraft, Poe, Robert W. Chambers, etc. –
Phantasmagoria
is also influenced by a diverse array of writers and storytellers from outside the genre, including Kafka, Dickens, Daniel Defoe, Greek and Gnostic mythology, and even Michel Foucault and Jeremy Bentham.
The
Phantasmagoria
stories were written for
P. Emerson Williams
'
Necrofuturist Transmission
, on
Nightbreed Radio
, where they were serialised between 2011 and 2013, narrated by myself – the audiobook presented here, on
Panicmachine Records
, is the culmination of those recordings.
Phantasmagoria
will in due course be published by Panicmachine as a book, illustrated by
P. Emerson Williams
, who designed and drew the audiobook's cover, and whose work has recently featured, amongst other places, in
Bedlam Stories
by Pearry Teo and Christine Converse, and on the covers of
In Noctus Sol
and
Night Horses
by
Nathan Neuharth
.
"The true Weird."
–
Ian 'Cat' Vincent